Arsenal faces Man United this weekend and all hands are on deck and fans await to support their teams and see what will result from this clash between one of the two biggest Premier League teams in London.
The match will start 3 pm and will be at Old Trafford, home ground for Manchester United as the Arsenal team will be visiting their home ground this weekend.
Aresnal has had diffculties winning at Old Trafford with their last win a decade ago not forgetting that  Arsene Wenger is yet to beat Jose Mourinho in a competitive fixture.
The rivalry between Arsenal & Man United rages on as they go against each other this weekend
The visitors arrive in top form and remain unbeaten since the opening weekend of the season and in position to go top of the Premier League with a victory, while United are already eight points off the pace with just five wins from 11 games.
Wenger vows to 'fight' Man Utd
Wenger said before the game that United "have no weak points" and refused to be drawn into his fierce rivalry with Mourinho but there is no doubt that tensions will be high on the sidelines, as well as the pitch, when the two teams pit their wits against each other.
The injury status of both teams remains certain but as for Arsenal, Alexis Sanchez will be assessed before the crucial Premier League match between Arsenal and Man Utd.
Sanchez played against Uruguay scoring against it in the World Cup qualifiers on Tuesday after recovering from a low-grade thigh injury.
What we expect to happen
Several predictions have been made and a number suggest Man United may take the win but that may not be the case since we have seen Arsenal beat huge clubs now and again.
Here's what Charlie Nicholas, had to say about the match predictions as seen from Sky Sports;
Charlie says: "It's one of the few games I am quite negative about for my team, Arsenal. The reason being that none of them turn up for these type of games away from home.

"There are plenty of positives. I'm expecting great things from Mesut Ozil after he didn't play in the international break, Aaron Ramsey is back in action, and Theo Walcott hasn't played too many minutes. But they've let me down so many times in these type of games.

"The same happened last season when they needed to go there and really step up their title bid against a vulnerable United and they failed miserably.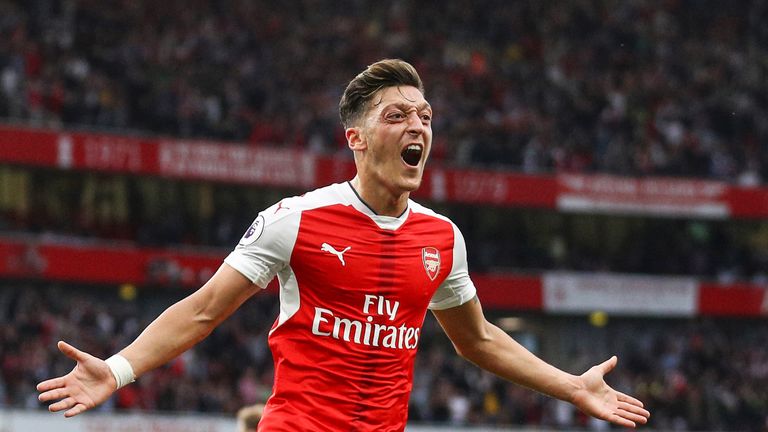 "On current form, Arsenal should be going to win this, but I can't back them because of the history at Old Trafford. If they start slowly then a Mourinho team won't let them find their rhythm.

"Everything tells you Arsenal are stronger and better, but this is when they always let themselves down. I hope I'm wrong but I just don't see them winning.

"I think Marcus Rashford will start up front as his pace has bothered us and I'm actually leaning more towards a United win than Arsenal."
Well, everything said so far we don't expect this match to go any easier as predicted and we hope to see some entertaining football come this weekend.
Allan Bangirana is a freelance writer for Newslibre & Spur Magazine. He is passionate about tech, games and occasionally writes about entertainment, lifestyle and so much more.